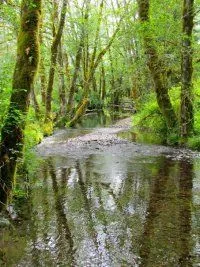 Psychodynamic Psychotherapy is a journey of self discovery that results in meaningful growth and character change. Within a supportive confidential relationship you are guided to a more reflective stance on your early development and the past experiences that have shaped you. Understanding the origins and meaning of self limiting beliefs and behaviors often resolves deep rooted conflicts that formed earlier and are no longer relevant to your present life. This brings a spaciousness for greater authenticity and self actualization. We build on your strengths to develop more adaptive coping and strategic problem solving for life's inevitable challenges.
Interpreting dreams and dream symbols sheds light on unconscious conflicts and wishes. These insights into your feelings, defenses, wishes, and needs help you find self acceptance and the courage to move forward toward your goals. While you are encouraged to openly express your thoughts and feelings, you set the pace as you feel comfortable, so safety and trust are developed as the work unfolds.
The goal is to expand your thinking and broaden your options for more satisfying relationships including the one you have with yourself. With increased mindfulness and improved self-esteem, debilitating symptoms subside so you navigate your inner emotional world with kindness. Therapy brings the freedom to make positive choices, so you can shape your life to your liking, and find greater fulfillment.
Life shrinks or expands in proportion to one's courage. Anais Ni