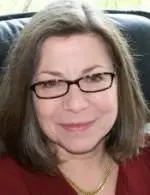 With over 20 years of experience I have helped people from diverse cultures and orientations with a multitude of problems. As a Licensed Clinical Social Worker I blend traditional psychoanalytic and experiential mind-body methods including dream analysis, gestalt techniques, guided imagery, and mind-body EMDR (Eye Movement Desensitization and Reprocessing) to meet your specific needs.
Credentials? After earning an MSW from Fordham University (2001) I pursued Certification in Psychoanalytic Psychotherapy from the Postgraduate Center of Mental Health (2005). I am a Certified EMDR Practitioner (Eye Movement Desensitization and Reprocessing) (2010), am Certified in Mindful Meditation (2016) and have advanced experiential postgraduate training in Psychodrama Group Psychotherapy from the Psychodrama Institute. I continue to attend postgraduate master clinician seminars to keep abreast of the latest research and contemporary knowledge in neuroscience and neuroplasticity.
Prior to private practice I was a Psychiatric Social Worker at Brooklyn Psychiatric Centers, counseling individuals, couples, and groups. I have presented on EMDR at the NYU Silver School of Social Work and have conducted workshops on "Healing Grief and Loss" throughout NYC. Additionally presentations at professional associations such as NYSSCW, PsychworksNY, and EGPS Brooklyn Group have been on Childhood Attachment, Sociometry and Psychodrama, Complex and Traumatic Bereavement, and EMDR tools and techniques for emotional regulation.
So while I am highly skilled to help you effect positive changes the research emphasizes the "goodness of fit", which is the relationship between therapist and client as the most essential factor for a successful therapeutic experience. My clients and colleagues have described me as warm, compassionate, intelligent, and resourceful, with a good sense of humor. My office is conveniently located in Prospect Heights and for the immediate future I am conducting sessions on Secure Video Zoom, a telemedicine platform.
Education and Training
Fordham University, 2001
Masters in Social Work
Psychodrama Institute, 1999
Experiential Group Psychotherapy
Postgraduate Center of Mental Health, 2005
Certification in Adult Psychoanalytic Psychotherapy
EMDR International Association, 2010, Certification in Eye Movement Desensitization and Reprocessing
Mindful Medication, 2016, Certificate, Greater Good Science Ctr at Univ. of CA, Berkely
Additional Workshops and Training Intensives:
Sociometrics
Complicated Bereavement, Complex PTSD and Dissociation
Somatic Experiencing
Mindful Meditation Gestalt Techniques
Affiliations:
American Association for Psychoanalysis in Clinical Social Work
National Association of Social Workers
New York State Society for Clinical Social Work, Fellow, Metropolitan Chapter
EMDRIA- EMDR International Association
The Psychotherapy and Training Collective of New York
PsychworksNY
Give-an-Hour, volunteer counseling for Military and their families